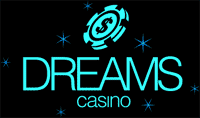 Fortune Palace visitors will know my views on casino sign-up bonuses –
They're a great way to attract new players to a casino
They give players a chance to try out a casino before having to commit
They're not really designed for experienced gamblers
Loyalty schemes offer better rewards to long-term players
---
The casino bonus trap
My main problem with bonuses is that they're designed to ensure the casino breaks even at worst, but more often than not result in a pr
ofit.
This is due to what I term the 'casino bonus trap'. I've written a full article on this subject and if you're interested you can read it here. But to summarise, it boils down to three things:
The wagering requirement
The contribution of the game
The house edge
An example would be a sign-up / first deposit bonus that has a 40x wagering requirement, where Roulette counts only 10% to the wagering. In other words, you have to wager the bonus (and the deposit) 400 times before you can withdraw any winnings. And that amount of wagering puts you right in the path of the house edge – the casino's advantage.
Bonuses are designed like this for a reason – the wagering requirement, contributing percentages and house edge combine to ensure that your betting is at a level where the expected loss is greater than the bonus amount.
your expected loss is greater than the bonus amount
---
The 'ideal' sign-up bonus
Based on the above, the ideal sign-up bonus would be one that allowed you to play on ANY game, with NO wagering. Even a bonus like that wouldn't guarantee that you'd return a profit (in the long term, the casinos always win) but the short term fluctuations in games with a low house edge – like Blackjack, or Baccarat when played with a system – would mean that you could often come out ahead (always assuming that you follow my Golden Rules of Gambling!)
Until now, such a bonus has been little more than a gambler's pipe dream.
Enter Dreams casino!
Dreams are offering a 200% match bonus on your first deposit up to $2,000. ALL games are eligible and there are NO wagering requirements. Seriously!
It sounds too good to be true, so I enquired with the casino support staff if I could use it for games like Sic Bo or Pai Gow Poker, as no-one ever lets me play those games with a bonus. No problem, they replied. ALL games are eligible except Slots tournaments and Live games.
So what's the catch? That's just it – there isn't one. It seems that Dreams are 'going out on a limb' and offering a risky (for them, not for us!) bonus with the long term aim of attracting serious punters to the casino.
I really can't imaging that this will be around forever, but I'm pushing it as my featured bonus for September 2015, and hopefully beyond!
If you want more information on Dreams, have a read of my impartial review (where I discuss the thorny issue of past reputation)
Hopefully, that will encourage you to try it out. Once you're happy, click on the button below – and unleash hell!