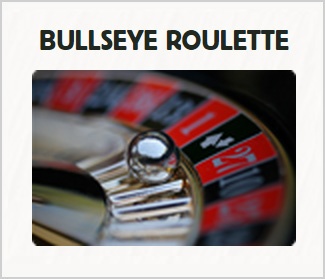 betfair has included a very special and unique gaming opportunity for their members with its Exchange Games suite. This provides a very different gaming opportunity as it gives you the ability to challenge other players and bet against them instead of just playing against the casino. As you can imagine, the prospect of pitting your skills against others is an attractive proposition that can provide some excellent potential.
While the sports betting exchange is the primary reason many join betfair, the site features a well-stocked casino with many games to choose from. In addition to a familiar list of slots and table games, Live Casino and Zero Edge games are well worth checking out.
But the Exchange Games really make the most of betfair's multi-product offering as it allows casino players to utilise the ground-breaking betting exchange that betfair pioneered. The Exchange Games suite is very attractive to players who want games that are familiar and who enjoy applying a degree of thought to their betting decisions.
Betfair Exchange Blackjack
Blackjack exchange gives you the opportunity to wager on Blackjack players without actually playing the game. Each game has a maximum of 7 rounds where you can choose the winner or that one of the players will have 21, a hand of 5 cards, or other bet options. Players need to still understand the game of Blackjack before playing exchange as there are still many things within the game that can affect the results.
Betfair Hold'em Exchange
The Hold'em exchange game gives you the opportunity to see all the player cards and the dealer's hand. Your objective is to choose who you think will win or lose and simply place a bet accordingly. Exchange bettors can even enjoy in play betting, meaning you can either place a bet before the game starts, after the deal, before the flop, and even after the turn card has been dealt.
Betfair Hi-Lo Exchange
The Hi-Lo games provide players with a computerized game that is played with 13 cards. It works the same as any Hi-Lo game, but instead of playing it yourself, you can wager on how many consecutive hands will be guessed correctly by the computer. Obviously, you'll receive bigger winnings with lower odds but can also play safe and only wager 1 or a few hands.
Betfair Baccarat Exchange
The Baccarat exchange game provides you with the opportunity to enjoy 6 rounds of the game by wagering on other players. In addition, they have also included side bet options to increase your wager. Once again, you need to choose a winning player or losing player but can change the bet after each round if required.
Betfair Bullseye Roulette
Bullseye Roulette is almost the opposite of the regular game, but is very exciting as a new way of betting is offered. The game consists of 4 rounds during which 18 balls are dropped into the wheel. Here you wager on the number that won't be selected or numbers that will be selected. This can seem very confusing if you haven't played, but it's actually very easy and fun.
Fast, exciting and completely unlike anything you'll find at other online casinos, betfair Exchange Games are a genuinely exciting gambling experience, which betfair proudly claim is 'the future of casino'.