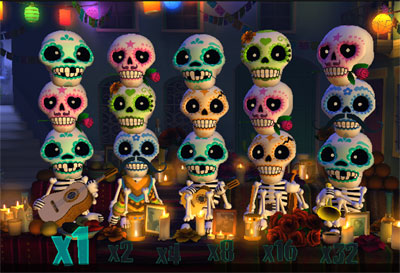 As a continuation of our recent post "Low Variance Slots – What are They?" we felt it would be ideal to identify a number of low variance slots that are known to meet the criteria and have value. The criteria relate to the overall design of the slot, its entertainment value, creativity and, while a low variance, still provides those playing it the opportunity to win big and walk away from the game a winner.
For the examples you see below, we have chosen to focus on software that is well-known and also on games that are established, with a proven track record. While there are thousands of examples of low variance slots, we feel these provide you a solid understanding of what makes up a slot of this design. More importantly, it provides you with examples that you can use to "get your feet wet" so to say and then branch out to find others that fit this style of slot, should you desire to do so.
The first two we have chosen are from the leading supplier Microgaming. This company has a long and established history of providing some of the net's most loved slots.They include a vast library of low variance slots, and of course, include many that are medium and high variance. The important thing to remember is that most slots will fit into the low to medium category as those that are most played.
1. Moonshine – Microgaming
Moonshine is one that offers a theme based on the art of creating home-brewed spirits. It's colourful group of hillbilly characters are sure to entertain and delight with their looks and antics. Its designation as a low variance slots comes as a result of its paytable. While its highest paying symbol offers a respectable 8000 coins, its scatter only offers a maximum of 60x the bet, with 100x or greater being offered as almost a standard.
When looking at its other symbols, these offer a range of 40 coins through to 500, all based on 5 of a kind combinations. Feature-wise, a wild, scatter and free spins with multipliers join this adventure, and it is the free spins that have the greatest value. All in, it is a well-designed slot with an appropriate range of betting limits.
2. Munchkins – Microgaming
Munchins is another of the lower variance slots created by Microgaming. This is an older slot, having been released years ago. Its value is it offers a max win of 15,000 coins when five wilds come into play on a payline. Free spins and scatters are in place as well, with scatters only offering a max of 60x the bet. Again, what defines this as a low variance is the lower payouts for its symbols, with those ranging from 60 to 500 and being based on five of a kind wins.
3. Jack Hammer – NetEnt
Jack Hammer is a favoured branded slot by many who enjoy NetEnt productions. Its definition as a lower variance is a bit clouded as while it offers some substantial wins, its symbol values are low. Yet, when you couple it with a re-spin feature and free games with a multiplier, it offers those with limited budgets and a preference for high volume win games many fantastic win opportunities. The largest pay 1000 coins, with others ranging from 75 to 300 coins.
Another in this series, Jack Hammer II, is also a low variance for the same reasons as mentioned above. However, it includes 99 paylines and includes the same notable features. It you find Jack Hammer appealing, it's worth considering Jack Hammer II as it meets all the requirements of a lower variance slot.
4. Egyptian Heroes – NetEnt
NetEnt's Egyptian Heroes is a wonderful rendition of an Egyptian slot with superb graphics and animated details. It falls into the low variance category due to the sheer volume of wins, often coming with almost every spin. This is one of the better slots of this nature we have found as its payouts offer tremendous win potential. That comes as a result of its multiplier (up to 5x), expanding wilds (Reels 2, 3 and 4) and its free spins.While it offers a low of 30 coins for five of a kind wins, its max is 4000 coins, and that can translate into some serious wins when coupled with its expanding wilds.
5. Emperor of the Sea – Yggdrasil Gaming
Emperor of the Sea is a newer video slot from this legendary slot developer. It offers an interesting theme that most slot enthusiasts will find appealing. Its 'low' designation does not relate to the size of wins achievable, but more so to the frequency of wins that are experienced. This is fuelled by the volume of wilds that appear, and with them being stacked, there are many smaller wins. This is perfect for stack building as it comes with a minimum bet of £0.88. With its paytable offering wins ranging from 90 to 500, it further includes a maximum win of 1,650,000 coins.
6. Viking Runecraft – Yggdrasil Gaming
Viking Runecraft is the latest to come from Yggdrasil, and it is packed with energy wins. Based on a Nordic theme, it has a large volume of smaller wins, and this is where it gets its low variance designation. While this may be one for those not searching for big wins, and preferring to experience a high volume of smaller wins, it can indeed and does deliver both. The overwhelming majority of wins are small, but once its features come into play, coupled with a multiplier up to 15x, big wins can be a very real part of this high-definition slot.
7. Esqueleto Explosivo – Thunderkick
Thunderkick's Esqueleto Explosivo at first glance would appear to not fit this genre of slot, yet delving deeper into its paytable quickly helps to see why it does. The main attraction is its advancing multiplier, and believe us, even with reduced wagering, it can deliver excellent wins. Yet, as with most lower variance slots, Esqueleto Explosivo offers a large number of smaller wins. Those who give this serious play and are willing to wait will eventually enjoy the power this game can harness.
8. Bloopers – Elk Studios
A Hollywood themed slot, Bloopers is infamous for many small wins, and few larger ones. Do not let that take away from the fact that while wins tend to be on the smaller side, big wins can be enjoyed as well, but mainly in its free spin feature. This is a creative mix of Blooper characters that join its reels during the free spins.
9. Pink Panther – Playtech
The Pink Panther may confuse a few when considering it falls into this category. That mainly relates to the fact it is joined by not one, but two progressive jackpots. Those who know progressive jackpot slots well understand the big wins come as a result of winning the jackpot, and not so much by the wins occurring on the reels. The largest number of wins are smaller, yet a 5000 coin jackpot is featured with five wilds. The attraction in its bonus features is another, but again, those tend to be small.
10. The Mummy – Playtech
The Mummy, another Playtech low variance branded slot has all in place to build excitement, but its average win is smaller in nature. One good aspect to it, as a slot of low variance, is it includes the chance at a 10,000 coin win, but hitting big is not often, yet its prospects are perfect if you prefer a slow that pays often and allows for low betting minimums.
This is just a small sampling of the many slots that are designed to be low variance. The list is endless and finding others will not be a difficult task. Ultimately, you have to decide if playing this style of slot is ideal for you and your budget. If it is not, then you may prefer reviewing our list of medium variance slots or our high variance slots. Each provides a viable list, many of them being top rated slots that can produce excellent results and are entertaining overall.