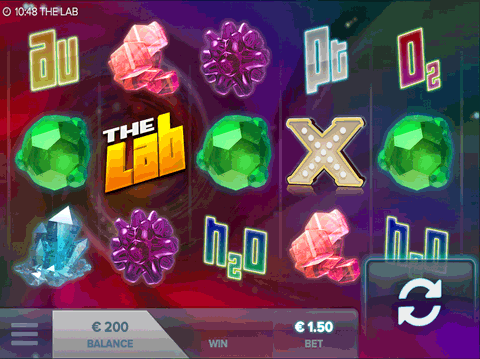 Medium Variance Slots, whether classic or video, are the most sought after style of slot. This is for good reason as they provide the best balance of the three (i.e. low, medium and high variance). A large volume of video slots  fall under the medium variance designation and as such, the opportunities these provide can deliver some serious excitement for players.
As a recap, a medium variance slot is one that pays often and includes a wide range of payouts based on its paytable. They also tend to include a great selection of bonus features to help complete wins on the reels, but also within bonus games.
While it can be advantageous to change the type of variance slots you are playing, ultimately it comes down to your preference and what you are most comfortable playing. This can relate to your bankroll, or just what you prefer based on style, payouts, and entertainment value.
The examples we have listed below are based on popular software providers, and games that are popular, the purpose for that being our readers will be able to identify those games, and being they are readily available, have the ability to access and understand in greater detail how they fit the medium variance designation.
The first of those are from Playtech. This company has a long history in the gaming industry and have been designing and providing medium variance slots since inception in 1999. They have a wide range of slots that fall into this category and, as one would expect, also have a respectable repertoire of low and high variance slots.
1. Atlantis Queen – Playtech
Atlantis Queen is an interesting video slot that features a theme seen in many slots online. It has many elements that make it a medium variance slot, and that begins with its paytable as it has twelve symbols that wins can be configured from. The lowest paying, based on five symbols on a payline, is 75 coins, but this increases rather quickly as you advance to the higher paying symbols. The largest opportunity comes through Zeus, paying 5000 coins. The bonus features offered all help form its medium variance designation as several bonus games, scatter and wild symbols are included.
2. Age of the Gods – Playtech
This is one of the newer Playtech slots, and part of a new progressive jackpot series that will in part replace the outgoing Marvel slot series. As with most medium variance slots, its paytable offers up a wide assortment of payouts, ranging from a low of 150 coins to a high of 10,000. However, its power comes through not only its features, those being wilds, on-reel bonuses, multiple bonus games and free spins, but its four progressive jackpots. This is one of a new age in progressive slots that fit this mold as it combines all the elements of a progressive slot with the features and potential of a video slot.
3. Untamed Giant Panda – Microgaming
Untamed Giant Panda, since it's release has remaining massively popular. This is not by accident, and those experienced with medium variance slots will understand the reasons why it fits the medium slot category. First and foremost, its paytable offers a reasonable progressive in value based on symbol advances. However, it is its on-reel stacked wild feature and free games with sticky wilds that propel this slot into a dream machine for medium variance fanatics. When you factor in the acceptable paytable progression and couple it with the stacked wild reels, it easily can reward big wins, and this is where it achieves its designation.
4. Cool Buck Online Slot – Microgaming
Cool Buck Online slot is one of the newest to hit Microgaming powered casinos. This is an updated version of its high variance sister slot, Cool Buck, and features five reels version the classical three. Its designation into the world of medium variance clearly comes as a result of the various payouts that its reels and paytable feature. As you delve further into this game, the stacked wilds and ability to trigger up to 30 games helps propel it further into this category. Experienced slot players will see its value and potential.
5. Zombies – NetEnt
NetEnt's Zombies has an established history in the category of medium variance. Its paytable range meets this far beyond most with five of a kind wins ranging from 70 to 1000 coins. However, as with most medium variance slots, it is the bonus features that give it its power. This begins with stacked wilds on reel three, regular wilds are added, as are scatters, free spins with multipliers and a random feature that will turn other symbols wild. The combination of all aspects help complete its designation and make it one that can deliver frightfully big wins
6. Go Bananas – NetEnt
Go Bananas is another fine example of the medium variance slot. There are not many that do not find an ape-themed slot entertaining when coupling it with humorous animation. The paytables progression is more than fitting of a medium variance slot with five of a kind wins ranging from 30 through to 700. While this may be a bit lower than some, it is the different forming wild symbol combinations that can turn this slot into a jungle of wins. This includes five different monkeys, each with their unique combination of wild symbols. The real power is harnessed when multiple monkeys appear on the reels simultaneously as they can collectively award substantial wins.
7. Power Plant – Yggdrasil Gaming
Power Plant is Yggdrasil Gaming's latest release and is gaining traction for a number of reasons. Paytable wise it misses the mark somewhat for the medium variance category, with the available symbols ranging from 50 to 200 coin wins. Where that changes its designation is its features like stacked wilds, regular wilds and re-spin make up its bonus elements. The power is in its re-spin and subsequent re-spin features. These include the adding of extra winning symbols, a super stacked reel, extra features, nudges and more.
8. Big Blox – Yggdrasil Gaming
Big Blox gained momentum when released by Yggdrasil Gaming. Its ability to offer a full slot experience and medium variance one is the result of several aspects. This first obviously is its paytable with five of a kind payouts ranging from 40 through to 400. However, it is its "big blox" feature that carries the most weight and helps place it in the medium variance slot category. The reason for this is with each spin of the reels, various reel combinations will become a "big blox, " and this will feature one symbol only when the reels come to a stop. It can result in a nice volume of wins and also some substantial ones.
9. The Lab – Elk Studios
Elk Studios did well by releasing The Lab. It's design is based on a laboratory that creates fine gems and offers a unique approach and vibe. The paytable meets the qualifications of a medium variance slot as it offers a range from 30 to 1000 coins based on five of a kind wins. The power of its features is another aspect worthy of mention as it offers sliding reels, free spins, multiplier and a wild symbol. Collectively they combine to make a small win into one with great potential, and this helps increase its appeal, let alone medium variance status.
10. Sam on the Beach – Elk Studios
Sam on the Beach is another in the medium variance slot library found with Elk Studios. As one would anticipate, this is a beach themed slot, with an emphasis leaning towards Miami Beach in particular. All its symbols are bordered in neon, and its range of five of a kind wins is from 100 to 500. The only notable drawback for some is the number of symbols is rather small, however, once you look into the features, it is far less an issue, with wilds, re-spins, and free spins being included. The real money comes at the hands of its available betting strategies that allow players to designate if they prefer to play as a casual player or even a high rolling player.
Medium variance slots have many benefits, and for those who love slots, and have a reasonable budget to invest, they are ideal. The reasoning is they provide the value of entertainment one looks for when playing slots, but also affords the ability to trigger a respectable frequency of wins and some substantial wins as well.