The best slots to clear wagering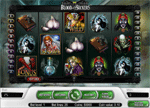 Blood Suckers
Return to Player: 98.0%
Slot enthusiasts know the value in this slot, and it is especially suited for those wishing to extend the time they play while working towards the clearing of wagering conditions that are attached to a bonus. The main features, scatters, wild symbol, and extra spins work in harmony to help achieve that goal, but adding in the value of its bonus game only amplifies its wager clearing value.
---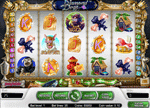 Diamond Dogs
Return to Player: 96.5%
Diamond Dogs is another of those well-known to slot players, and with its frequent appearing wild symbol, scatters and bonus game work well together towards increasing the frequency of wins, and subsequently the amount of wagering that follows.
---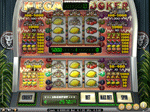 Mega Joker
Return to Player: 99.0%
Mega Joker is one of a small number of online slots with a reputation for extremely high payout percentages. While its wins are for the most part low, it is perfect for those who wish to extend their gameplay, reducing outstanding wagering and not see their bankroll reduced as a result. The advantage of making a note of this, and utilizing it will have a positive impact on your ability to withdrawal consistently.
---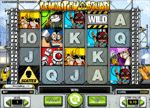 Demolition Squad
Return to Player: 97.1%
While Demolition Squad will cost a minimum of £0.40 per spin, and for some may be more than they wish to risk when playing under a bonus, it is the perfect slot to consider. First, it offers a regular wild symbol that appears regularity, but when a symbol lands between two wilds, it will become a demolition wild, and that increases the size of wins that occur. Add in the extra spins and size of the payouts for its featured symbols, and the value only intensifies.
---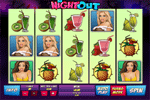 A Night Out
Return to Player: 97.06%
Playtech's A Night Out Slot is highly rated for wager clearing due to its higher than average payout ratio, which is on average recorded at above 97%. It offers a number of benefits to help with frequent wins thanks to a wild symbol and scatter. The added Dollar Ball progressive can be worth investing in, but is optional.
---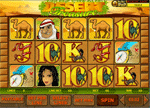 Desert Treasure
Return to Player: 97.05%
Another positive example of a solid choice for slots that offer the ability to reduce wagering while providing an equal return is Desert Treasure. While it offers the standard mix of features (wilds, scatter and bonus game), the size of wins tend to be smaller, but frequent, and as such, will go a long way towards allowing for the reduction of wagering, but not have too large of an impact on your account balance.
---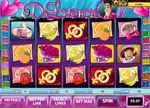 Dr Lovemore
Return to Player: 97.01%
Dr. Lovemore is another that is part of the Dollar Ball slots and is also one that will afford you the chance to win often, albeit smaller amounts, but which allow you to maintain your bankroll and reduce the amount you must wager. It is more a traditional five reel slot with wild symbols, scatters, multipliers and extra spins, which collectively will go the distance towards placing you in a position to withdraw upon completion of wagering.
---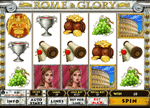 Rome and Glory
Return to Player: 96.08%
Rome and Glory may not be the most attractive slot one can choose, but when it comes to the goal of reducing wagering, attractiveness matters little. Joining Ceasar on the reels is a wild symbol, extra spins and a mystery scatter. While it may have a slightly lower payout percentage than others mentioned, the amounts paid for symbol combinations are higher, and therefore equal things out per say.
---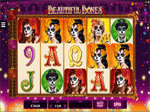 Beautiful Bones
Return to Player: 97.6%
Beautiful Bones is a new Microgaming release that is excellent for wagering and for a good reason. There are three main features, one being a wild symbol, one a re-spin feature and the last being extra spins. The advantage with this slot is its ease in triggering the extra spins due to extra spins being triggered with the collection of particular symbols. While its wins are smaller on average, it is perfectly suited for the reduction of wagering and should not be overlooked.
---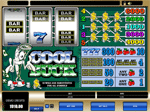 Cool Buck
Return to Player: 97.2%
Cool Buck is one of Microgaming's latest releases. While it was first released as a three reel, five line classic, the updated release offers frequent wins, and due to its featured guarantee upon the collection of 30-star symbols, it affords the ability to win frequently, and that allows for an increased ability to clear wagering. This is even more so evident with the use of its stacked wilds, and scatter wins.
---
Emperor of the Sea
Return to Player: 96.8%
Emperor of the Sea is a slot offered under the Microgaming platform that produces a large number of smaller wins, which added together allow you to maintain your bankroll while clearing wagering requirements. This is thanks to its stacked wild symbols, scatter and extra spins.
---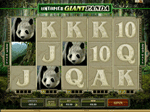 Untamed Giant Panda
Return to Player: 97.1%
Untamed Giant Panda is one of those slots that many seem to have forgotten holds tremendous value. First, it can deliver substantial wins, and those who understand this are continually drawn towards it. The use of wild symbols, stacked wilds, and extra spins with sticky wilds provide a large volume of winning combinations that collectively add up to a large volume of wagering, and it is ideal for that job.
---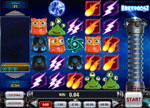 Energoonz
Return to Player: 97.0%
Play'n Go's Energoonz is a unique slot that has gained traction since its release. One of its shining moments is the overall design that is both bright, colourful and intriguing. Where this relates to wagering is the ten symbols that grace its reels, and with payouts being far and wide, it affords the ability to meet wagering much quicker. Do not expect to strike it rich with this slot, but you can expect an increase in play time to help you meet the wagering goal you are playing towards.
---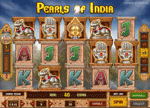 Pearls of India
Return to Player: 96.87%
Pearls of India, with a 96.87% average win ratio is another Play'n Go slot that can produce the right mixture of frequent and decent sized wins. The design of the game features is such that features tend to trigger more often and with the help of a wild symbol and bonus game, can produce nice results that work well for increased or long-term wagering.
---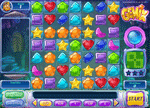 Gemix
Return to Player: 96.75%
This is one of those slots that once played, is hard to forget. The structure of Gemix is excellent, and it produced a large volume of wins and with the help of level advancement, provides the right balance that produced wins but also increased wagers, and subsequently, the clearing of wagering.
---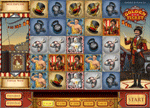 Golden Ticket
Return to Player: 96.73%
Golden Ticket is another unique Play'n Go slot that has some wager friendly features. This is due to wins being based on the number of connecting symbols that line up on the reels, and with the added ability to trigger extra spins, can be quite lucrative. It is also a perfect choice when playing under wager conditions due to its 96.73% average win ratio.
---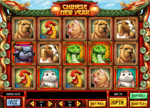 Chinese New Year
Return to Player: 96.7%
One aspect that identifies video slots that have strong potential for improved winning combinations, and ultimately, one that helps to alleviate outstanding wagering is Chinese New Year. This Play'n Go slot offers a bonus game that can award up to 150x, a wild symbol and extra spins, and when factoring these together, and its 96.7% win-ratio, it is not difficult to see the potential it delivers.