Online Video Poker guide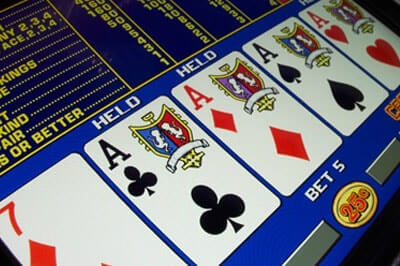 Video Poker is one of the simplest and most popular games in the casino, and for good reason - it's easy for beginners to learn, but offers experienced gamblers the opportunity to employ a strategy that could give them the edge over the casino.
In order to take you from beginner through to expert Video Poker player, we've put together a comprehensive Video Poker guide, that tells you everything you need to know:
A simple guide to playing Video Poker. An explanation of the rules, game mechanics and an overview of the different Video Poker variants you'll come across.

This Video Poker Basics guide is designed to get you up and playing in as short a time as possible.
---
A basic Video Poker strategy for use on Jacks or Better type games - the most popular and frequently available version of the game.

This basic Video Poker strategy is easy to learn, and will get you up and playing in as short a time as possible.

As you move on to the more 'exotic' versions of Video Poker, this basic strategy can easily be amended with a couple of tweaks to ensure you get the maximum payout from each type of game.