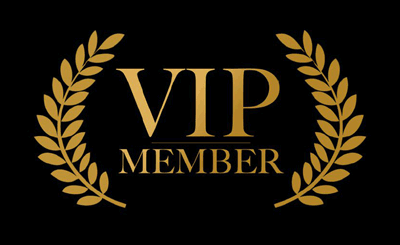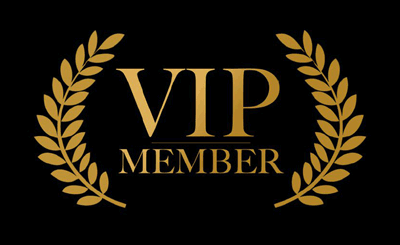 Loyalty rewards - get paid to play!
If you're new to online casino gambling, you will have seen literally hundreds of casino bonus offers - sign up now and receive a xxx% bonus up to £x,xxx etc.

Most casinos push their welcome and sign-up bonuses to attract a large number of 'casual' punters, but for serious players these are generally not worth taking up - we explain why in this article: the casino bonus trap.
Casino loyalty schemes offer much better rewards for serious, long-term players, but the casinos are a little more shy about advertising these! The thinking is that the loyal players will prove themselves to the casinos via their style and level of gameplay.

Our advice is choose a casino that you like, play there regularly and you'll soon see how a VIP rewards scheme will give you much more than an initial sign-up bonus ever could.
---
Types of rewards
There are three types of rewards that we'll discuss here:
---
1. Comp points
'Comping' is an idea borrowed from land-based casinos, where the best customers are often given complimentary gifts (free drinks, free chips, room upgrades etc). Online casinos try to replicate this by rewarding play. Players receive Comp / Club / Cash points every time they bet. These Comp / Club / Cash points are then converted back into real cash (or Casino Credits).

The levels of conversions - i.e. bets to comp points and then back to cash - differs at each casino.

The VIP schemes described below work on a similar basis, but with better conversion rates the higher you ascend through the levels.
Earning points
You earn comp points every time you bet a number of units on a game. The number of points you earn will depend on the game - Slots will generally give you around 3 points per betting unit, Blackjack around 1 per unit. Each casino will have different ratings for games, different betting units, and the conversion rate will improve as you move higher in the VIP program.
When you're earning comp points, the HIGHER the ratio, the better the rate, so 10:1 (10 points per unit) is better than 1:1.
Converting points
Once you've accrued a number of points (depends on the casino and scheme, but generally in the tens of thousands) you can start to convert them into playable cash or credits. At the lower tiers of the scheme, you'll be looking at something like 100 Comp Points per currency unit, but as you rise that number will reduce so you can get a currency unit for e.g. 75 Comp Points.
When it comes to converting your comp points, the LOWER the ratio, the better the rate, so 75:1 (75 points per currency unit) is better than 100:1.
Worked example
A player on the Silver tier of bet365's scheme bets £3,000 on Slots every day for 10 days. Slots contribute 3 points per 10 units of currency, so the player earns a total of 9000 points. The conversion rate on Silver tier is 85 points per currency unit, so the player can redeem 106 currency points. Bear in mind that this is based on betting activity, not profit / loss, so is in addition to any winnings the player may have accrued.
The simplest Comp point scheme is the one operated by Intertops Casino Classic, which is a straightforward pay-as-you-play comp scheme, with just one level of conversion. For full details, have a read through our description.
---
2. Cash back
Cash back is designed to give players a little boost once they've played through a deposit. It's like a consolation prize for those who weren't lucky enough to win big. The simplest scheme is operated by the aptly-named No Bonus casino.

If a player then loses all their funds on the player account, 10% cashback is automatically awarded the next morning. This cash can be immediately played or withdrawn, with no strings attached. Should you choose to play through your 10% Cash back, there are no wagering requirements needed. It's just straightforward cash put back into your playing account.

For full details, have a read through our No Bonus casino review.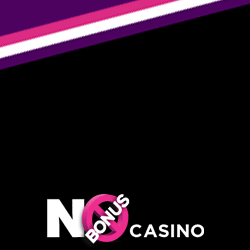 ---
3. VIP schemes
VIP schemes work on player loyalty. The more you play, the greater the rewards.

New players start on an entry level tier (variously described as e.g. Starter / Blue / Club or Bronze) and move progressively higher as their gameplay increases. Each casino's scheme will have a different number of tiers, ranging from three (bet365) to six (Bovada, Miami Club). Progression to the next level happens automatically when you reach a certain points total (threshold).
These schemes are designed to reward the casino's best players with offers that aren't available to ordinary players, and the further you progress, the better these rewards get. For each level you reach, benefits can include accelerated Comp points accrual, an improved Comp point to cash conversion rate, faster withdrawal times, increased table limits, priority Customer Support, dedicated account manager etc.
Rise to the upper tiers of the program and you'll get exclusive benefits including invitations to Worldwide VIP events, champagne and lobster dinners, vacations and customised gifts for you and your family.
The table below gives a quick overview of what you can expect at different casinos. For more details on an individual scheme, click on the link.
Casino
Tiers
Cash: CP
Min
Cash: CP
Max
Conv Rate
Min
Conv Rate
Max
Details
Sign up
6
1
15
250:1
100:1
Read
Play
3
1
3
100:1
75:1
Read
Play
6
2
10
100:1
100:1
Read
Play
3
1
2
98:1
80:1
Read
Play
---
Get rewarded for playing
The VIP rewards schemes are for the most loyal and best customers at online casinos. Fortune Palace recommend players join these schemes as soon as they start to play and enjoy the rewards that come their way.
You literally have nothing to lose, and an awful lot to gain!