Small, consistent wins
Like all negative progression gambling systems, a long streak of losing bets can cause moderate losses.

Our gambling strategy tells you to limit losses by deciding in advance how much you're willing to lose. The last test suggests going for no more than 5 or 6 consecutive losses.

If you're a medium-risk gambler, the d'Alembert system will suit your style. It gives you the chance to make consistent wins without the threat of massive losses.
---
Small losses
The test results above show that this system never results in huge losses and works really well for short winning streaks.

Like the Paroli, this gambling system doesn't cope too well with alternating results, but unlike the Paroli, losses are never that bad - even in the 'bad loss' test, it results in only a small loss.
---
Stable and simple
The d'Alembert gambling system has similarities with the Fibonacci, in that it's reasonably stable for alternating results, but unlike the Fibonacci system, even a mild consecutive losing streak results in a loss.

It has the advantage of being simple. The bets can be tracked as you go - there's no need to write anything down.
---
The stretched d'Alembert
Many roulette strategists swear by the d'Alembert system or variations such as the "stretched d'Alembert" - where the bets only change after a number of winning or losing bets e.g.
1, 1, 1, 2, 2, 2, 3, 3, 3, 2, 2, 2 etc.
---
Where to use the d'Alembert system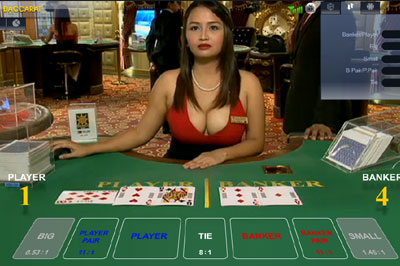 Once you've familiarised yourself with the d'Alembert system, why not try it out at one of our recommended casinos?
Or maybe you fancy playing Baccarat with real Live Dealers? Our detailed Live Casino section recommends the best casinos for playing Baccarat with a real dealer.

Live streaming cameras bring you the action straight from inside a genuine casino setting, where you can see the cards being dealt, and even chat with the dealer!
You can play to 60 games an hour in Roulette and an incredible 180 games an hour of Baccarat!

And the VIP rooms on offer allow you to bet up to an amazing £500,000, with exclusive dealers, dedicated to high stakes gamblers.
Play the d'Alembert on Live Baccarat or Live Roulette now!