Gigablox slots
To date, Yggradsil have released eleven Gigablox slots, though not every casino features all of them (with the exception of Videoslots, who have all 11!) Below, we describe the four most popular and widely-available Gigablox slots for you to play, and they range from the serene to the insane!
All feature the Gigablox mechanic described above, but in different ways - some expand into a maximum block of 3x3, some 4x4 and two into an incredible 6x6 block! They all feature Multiplier Wilds, Free Spin symbols and a huge number of paylines that can give massive wins.
Check out the list below and try out any that take your fancy - but strap in for the ride!
---
Lucky Neko
Slot Variance: Medium / High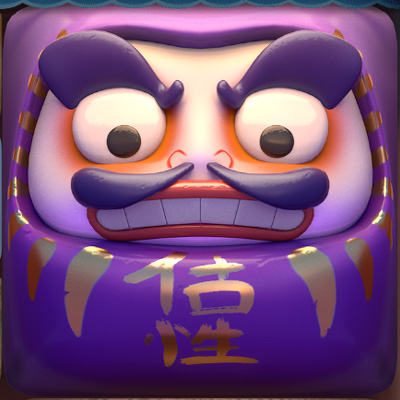 Lucky Neko was the original Gigablox game launched by Yggradsil in June 2020.
Set inside a Japanese Dojo, the game features a 6x4 grid of Daruma Dolls, Japanese symbols of perseverance and good luck - pretty appropriate when playing Slots!
Spin the reels and the rickety old Dojo starts to rattle and shake, trembling as the blocks fall into place. Every spin is guaranteed at least one 2x2 block, but you'll often get bigger blocks than that (up to 4x4) and sometimes three or four of them at a time!
The Lucky Neko of the title is a Maneki-neko, the famous 'Beckoning Cat' you often find in restaurants, bars, hotels - and, of course, casinos. Believed to bring good luck to whoever owns them, in this game, the Lucky Neko brings you exceptional good luck - get five or more Nekos on a spin and you enter the Free Spins Bonus Round. For the Bonus game, the grid changes to a 6x8 vertical grid giving you twice as many symbols per spin! Every Neko that appears during the Bonus Round gives you an extra free spin.
Bet size can range from 8p to £100 and the maximum win is 695x your stake!
The Volatility is medium to high and the Return To Player is a decent 96.4%.
Enchanting graphics and a gentle Japanese soundtrack - completely at odds with the shaking, rattling Dojo - make this a great fun slot to play!
---
Suncatcher
Slot Variance: Low / Medium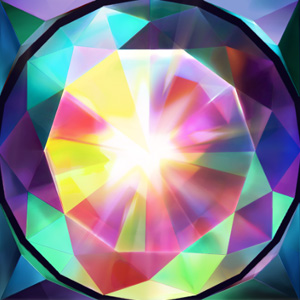 The fourth Gigablox game, launched by Yggradsil in June 2021, Suncatcher takes you out into the depths of the cosmos, to where floating crystals sparkle in the light of a thousand stars!
With only ten paylines and a maximum block size of 3x3, Suncatcher dials back the frantic experience of some of the other Gigablox games. Compared to the high intensity insanity of Hades (below) Suncatcher is a calm, almost Zen game!
Having said that, Suncatcher has enough features to keep anyone entertained - Wild Expansion and Respins can occur on every spin. The Wild symbol is the Sparkling Diamond which expands to fill an entire column of the 5x3 grid, substituting for any other symbol in a payline. The Golden Bet option doubles your bet, but gives you three times the chance to get Wilds on each spin, putting you in line for a maximum All Wilds Win which can reach 1,430x your stake!
Bet size can range from 10p to £1,000 (with Golden Bet) and the maximum win is £715,000!
The Volatility is low to medium, meaning lots of frequent small wins - perfect for newer slots players, or those looking for a lower-risk, but still enjoyable experience.
Return To Player is 96.4% - typical for a lower volatility slot.
Although simple in terms of gameplay, this is a very enjoyable and engaging slot, which would make a great alternative for anyone who loves Starburst - or any other slot with a gem / crystal theme.
---
Hades
Slot Variance: High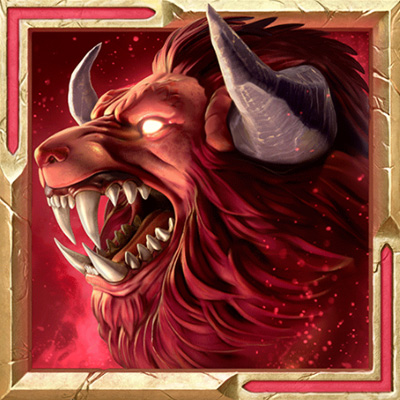 If Suncatcher is celestial serenity, Hades is infernal mayhem! Sitting somewhere between a high octane casino game and a Rock video, Hades plunges you into a world of high speed insanity, where you have to try very hard just to keep up!
Hades was the second Gigablox game to be launched in October 2020. Having learned what players loved about Lucky Neko, Yggradsil decided to up the ante! Played on a 6x6 grid, with 50 Paylines, the blocks in Hades can grow from 2x2 right up to the entire grid - get that and you're in Big Win territory!
There's a bonus feature where Hades (Greek God of the Underworld) dives into the reels on what they call the Wild Hunt, transforming symbols into Wilds and multiplying your wins.
You can choose any bet size from 10p to £100 and the maximum win is an amazing £1,112,900!
This is definitely a High Volatility slot, meaning wins are hard to come by, but rewarding when they do! As with all High Volatility slots, this one needs patience, and either a large bankroll or a very sensible staking plan - you have to give yourself the chance to keep playing long enough for the bigger winning opportunities to occur.
Return To Player is 96%, which is decent for a High volatility slot.
The soundtrack and visuals are the very definition of high energy - you'll probably need a breather after playing this!
---
Gator Gold
Slot Variance: Low / Medium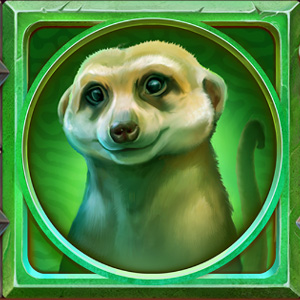 Gator Gold was the third Gigablox game (launched in March 2021) and Yggradsil took a different slant with this game. Maybe looking to pick up players who like Mega Moolah type games, Gator Gold is set on the African Savannah. It features a safari-type background, and the symbols are all animals you might find on a Big Game hunt - Lions, Buffalo, Zebras, and some cute Meerkats thrown in for good measure! Get 3 or more of any of these symbols and you'll get a payout.
The Gator of the title is the Alligator symbol - get just two of these on a spin and you win. Every Alligator multiplies your win, right up to the maximum of 6x your win for six Gators.
Like the other games above, Gator Gold guarantees you at least one Gigablox on a reel - with the potential of a huge 4x4 block!
There's an excellent bonus feature called Gator Gold Free Spin mode, but it's rare that this comes up - maybe once every 120 spins or so. Fortunately, Gator Gold is a Low to Medium Volatility slot, which means you get frequent small to medium sized wins, though the big wins are hard to track down. Having said that, with 4096 ways to win, it's possible to keep enough money in your bankroll to hunt down the big payout. Gator Gold has the biggest maximum win of all these games - £1,200,000, eclipsing even Hades' mega jackpot!
You can bet anywhere between 20p and £60 per spin and the Return To Player is around 96% - very good for a Low / Medium volatility game.
High definition African-themed graphics and a soundtrack right out of your favourite 'Lion Monarch' film (you know the one!) make this a great introduction to the sometimes frenetic world of Gigablox slots!